Creature1958, on 07 August 2012 - 12:09 PM, said:
OK this is a rough first drawing of what is going to be my Blackhawk tattoo. Would like some input on what you think. I am going to make the feathers more realistic and thinking of moving them closer together so I can put the Stanley Cup in between them with the years won below it. This will be for my right arm and will go from shoulder to just above the elbow.When finished if anyone would like one let me know so I can let you have the design.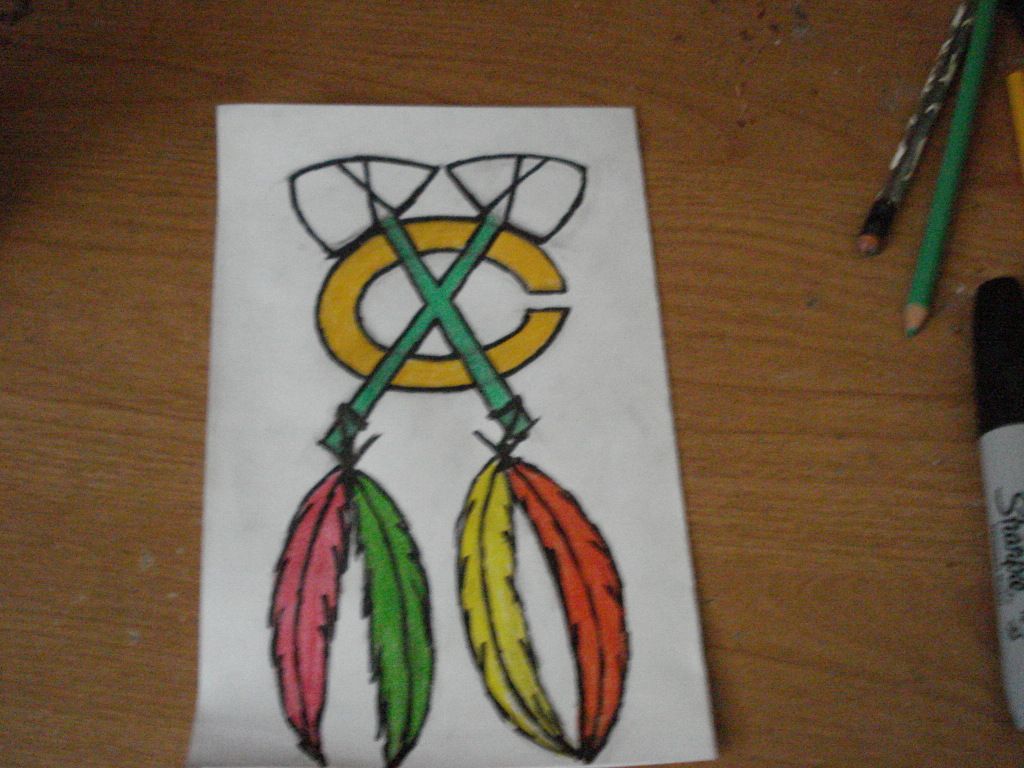 What I think would look cool is if you have the feathers change color from red, green, yellow an orange to silver at the bottom tips (or from silver top to color tips). The sliver would symbolize the Stanley cups championships. After the next cup win you could just add another feather and so on and so forth. I think the symbology of the silver feathers is Awesome.